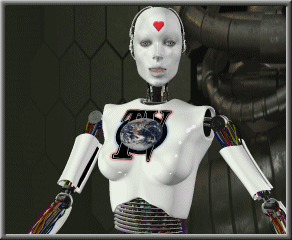 Welcome to Tele-Visuals. Your one stop shop for all your production needs. Explore our site to see all we can do for you. We not only can help produce your video but you'll be amazed at how much you can get for your budget.
Check out what Tele-Visuals has to offer;
Video Production
Special Effects
Animation
DVD packaging
Graphics
Website Design
Tele-Visuals has been around for over 20 years and is always ready to turn your ideas into a video reality.
Take a 5 minute tour of our studio.
There are many videos to check out on this site so to get started just click on the video below to take a 5 minute tour of the Tele-Visuals studio.
Take a peek at our pet-project, EARTHOVISION!
About our Producer/Director Ron Gates.
Ron has studied as a Director's Apprentice to such Directors as Ivan Reitman (Animal House, Heavy Metal, etc.), Jason Reitman (Juno, Up In The Air, etc.), Roger Spottiswoode (Air America, 007-Tomorrow Never Dies, etc.) and Francis Veber (The Birdcage, Dinner for Schmucks, etc.).
Ron has studied television writing and producing with Paul Henning (Beverly Hillbillies, The Andy Griffith Show, The Burns and Allen Show, etc.) and Alan Sacks (Welcome Back, Kotter). Also studied was editing with Bill Lewis (Get Smart, Fung Fu, The Waltons, etc.).
Below are some of the people that Ron has worked with.